The Canby Public School District ISD 891, located in Canby, MN is accepting applications for the following positions. Preschool Teacher, Long Term Substitute for Kindergarten, 7-12 Band, 7-12 Guidance Counselor, 7-12 Math, Elementary Music Teacher and Bus Drivers. You can find the application and contact information on the district's website at
www.canbymn.org
.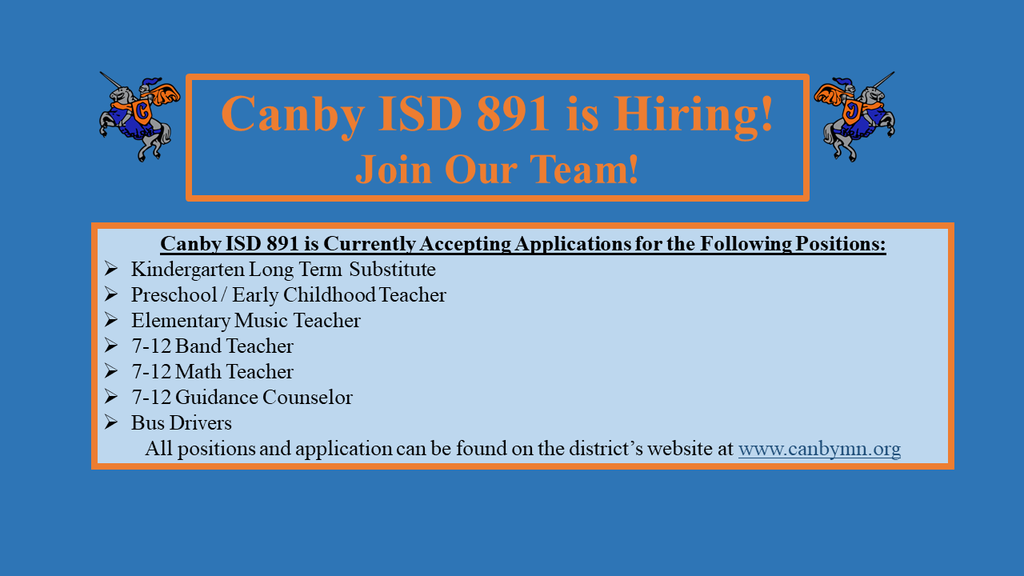 The regular scheduled school board meeting will be held on Wednesday, June 22, at 5:00 pm in the Canby High School.


The phones are currently down at the elementary school. We are working to resolve this issue. If you need to get in touch with someone at the school please contact the district office.


Share your feedback on district facilities! Your voice is an important part of the process as we shape the future of the Canby Public School District! Click the link below to take the survey before it closes on June 10. #CanbyProud #LancerLeaders bit.ly/Canby_CommunitySurvey

We want to hear from you! The School Facility Planning Community Survey is NOW available! Click the link below to take the survey online or pick up a paper copy from any school office location. #CanbyProud #LancerLeaders bit.ly/Canby_CommunitySurvey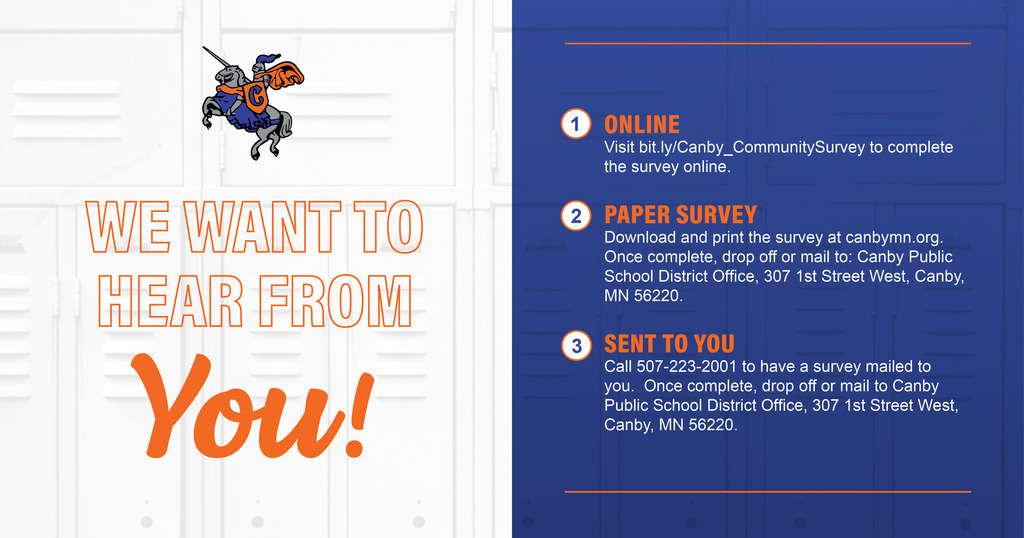 Thursday SB will play KMS in Minneota at 4:30

Thursday conference track meet has been moved to a 2pm start

Tuesday's SB game will resume today at 2:15 in Minneota

Today's JH Baseball game will start at 4pm

Thursday's SB games will be played in Murdock

Due to filed conditions, today baseball game will be played @ Lakeview 4:30

Practice emergency drill this morning. This is a reminder Canby High School will be having an emergency evacuation drill this morning. There will be emergency personnel on site as part of the exercise. If you see police, ambulance, or fire emergency vehicles please remember this is only a drill.


Saturday's JHSB tournament in Pipestone has been Cancelled

Important message from Canby High School. Canby High School will be will be participating in an Evacuation Drill on Monday, May 9th, at 8:45 am. This drill will include our Community Emergency Responders (Fire Department, Canby Ambulance, and Canby Police Department). They will arrive with lights and sirens on so please expect to hear sirens and see emergency vehicles at the High School Monday morning, starting at 9:00 am. This is only a drill for the High School. The Elementary will not be affected. Please contact the high school office with any questions you may have about this drill.


This week, May 2-6, is teacher appreciation week. Horace Mann once said, "Teachers teach because they care. Teaching young people is what they do best. It requires long hours, patience, and care." Our teachers exemplify this quote by one of the founders of public education in America. Thank you for putting in the long hours, care and patience each and every day for our students. Have a great week!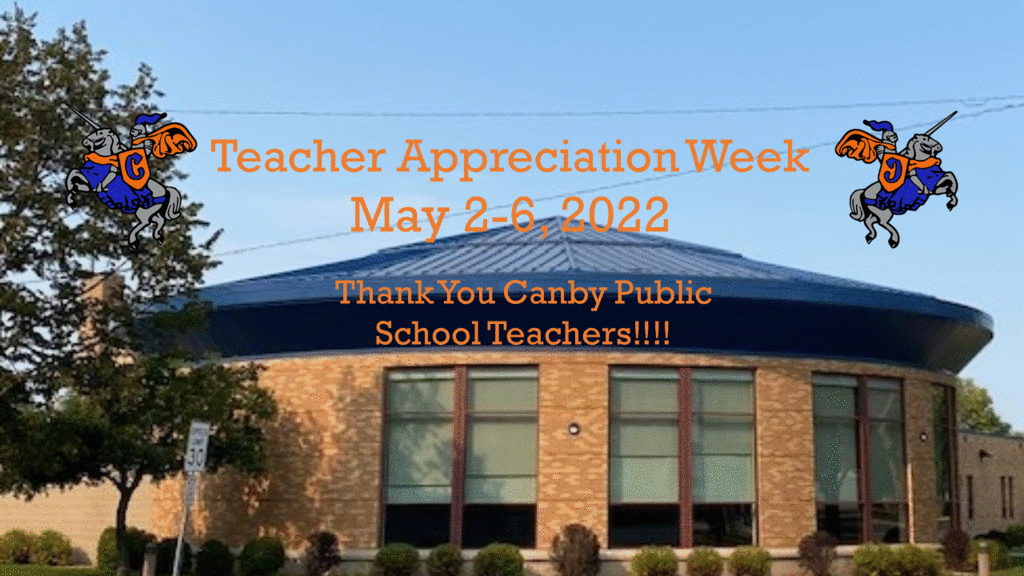 Thursday's Baseball game at LQPV will start at 5pm. Followed by JV

Today's Golf @ RTR has been postponed to Monday May 2

Today"s SB game has been moved from Tracy to Minneota

Monday's SB games will be played at 4pm due to Awards night.

Summer Recreation books were emailed out this afternoon. Books can also be accessed under the documents page and then community education. Or click on the link to find the book:
https://5il.co/19jbm