Congratulations to Zoe Birk for winning Canby Public Schools spelling bee. She will now compete at the regional spelling bee in Redwood Falls on February 1st.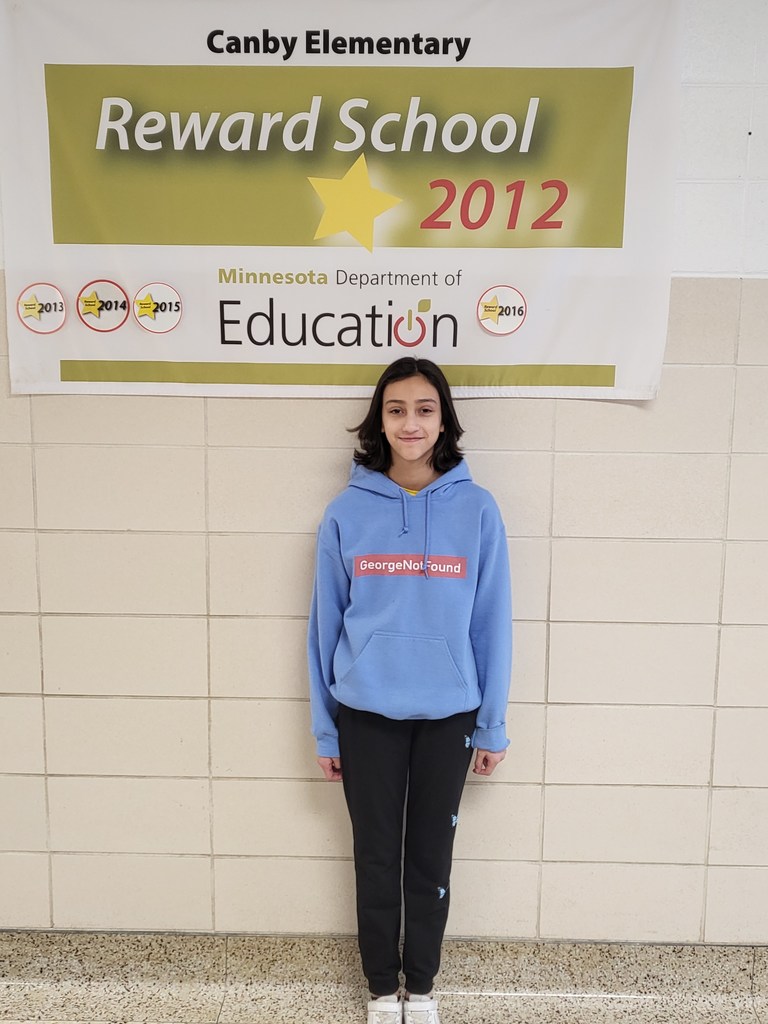 Mrs. Ufkin is the VFW Teacher of the Year in Minnesota! Congratulations Mrs. Ufkin!!! It is a great day to be a LANCER!!!!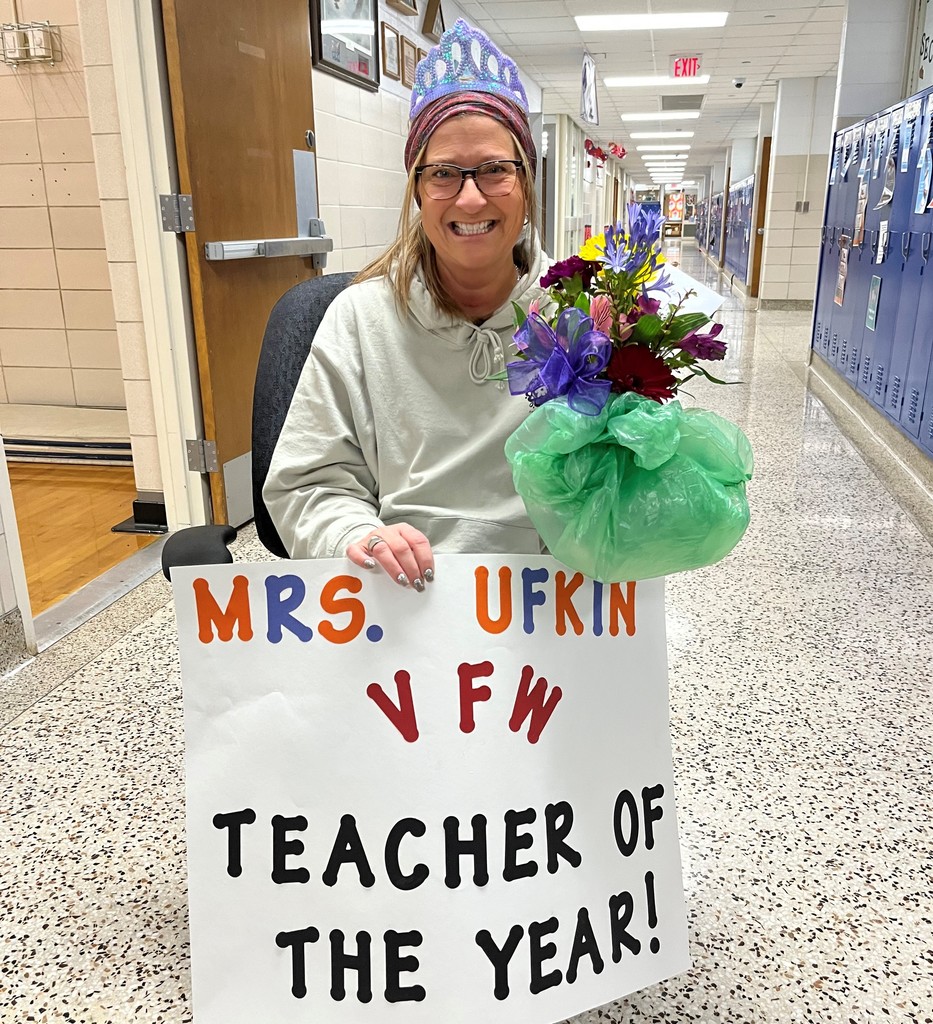 Thank you Chef Chris and the Taher staff for providing the delicious Hawaiian Tacos at Canby High School today.
Canby Elementary Student Council invited each grade to write down acts of kindness or compliments on a handprint during the month of November. Then student council members met afterschool yesterday to put together a display using the handprints. So today and everyday we encourage everyone to "Color the World with Kindness."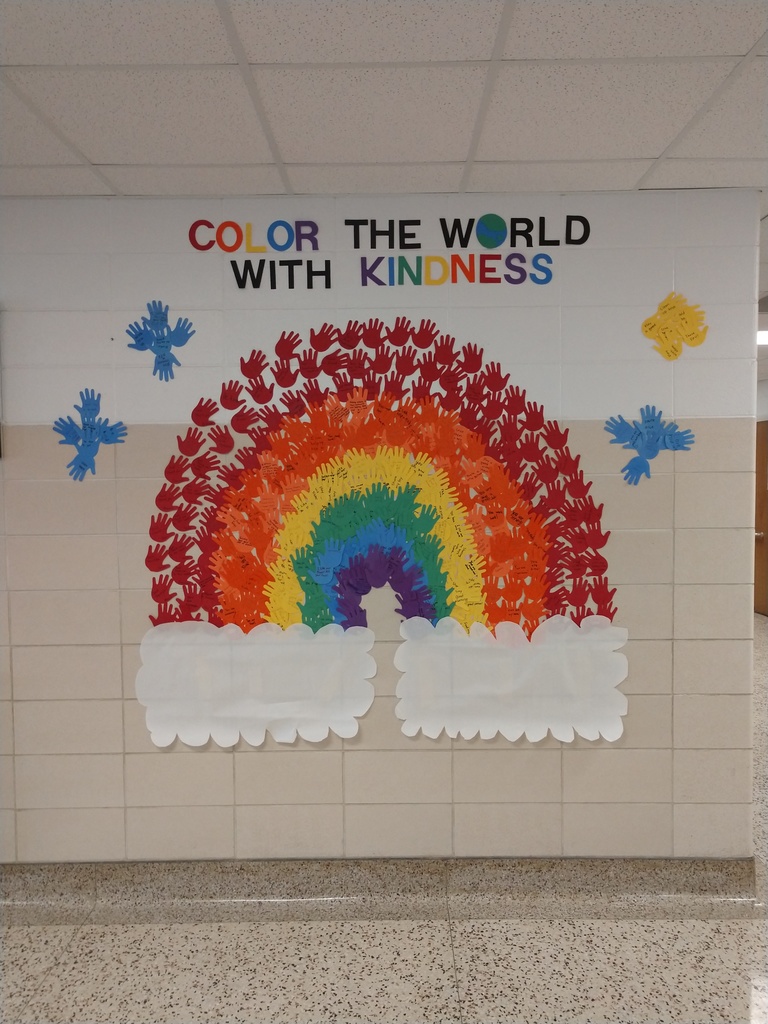 Due to illness Canby wrestling team will not participate in the triangular at Wabasso Tuesday.


Due to impending weather, Canby Public and Private schools will be closed on Friday, 1-14-2022. This will be an E-Learning day.

Friday's Boys basketball game has been moved to Feb 22

Saturday's JHGBB tournament times have been moved back 2 hrs. Canby will play at 11:35 am

Friday wrestling meet with Quad County at SMSU has been cancelled.

Canby/Minneota dance has withdrawn from Friday"s competition in Monte and Monday's competition in MACCRAY


Canby Public Schools will be 2 hours late today, Wednesday, January 5.


Times for tonight's GBB game at Clara City will be moved up. C squad is projected to play at 4:30 , B squad 5:30 and Varsity right after B squad.

There will be no C squad BBB game at Fulda tonight. B squad will start at 5:30 followed by varsity.


Due to weather conditions north of us. Tonight's BBB game vs C-G-B has been postponed.

This is a reminder of the scheduled early dismissal tomorrow, Thursday, December 23. Students at the elementary will be dismissed at 12:45 pm and the high school students will be dismissed at 1:00 pm for the Winter Break. School will resume on Monday, January 3rd, 2022.


Just a reminder there is no C squad girls' basketball game today. B squad will play at 6:00 tonight.

Tonight's Christmas music concert will be broadcast on Canby High school facebook page.