The next virtual Parent meeting will be on October 5th at 7 p.m. A link will be sent out next week.

The Canby School District is currently accepting applications for the following positions: Paraprofessional / Substitute Paraprofessionals / Bus Drivers / Substitute Teachers

Correction: Tomorrow's XC meet at LQPV start time will be 4:30

Today's XC meet at LQPV will start at 4:30

Today's JHFB game vs Ortonville has been cancelled.

Congratulations Lancers on a great finish to homecoming week. The volleyball team won last night and the football team won tonight! Go Lancers!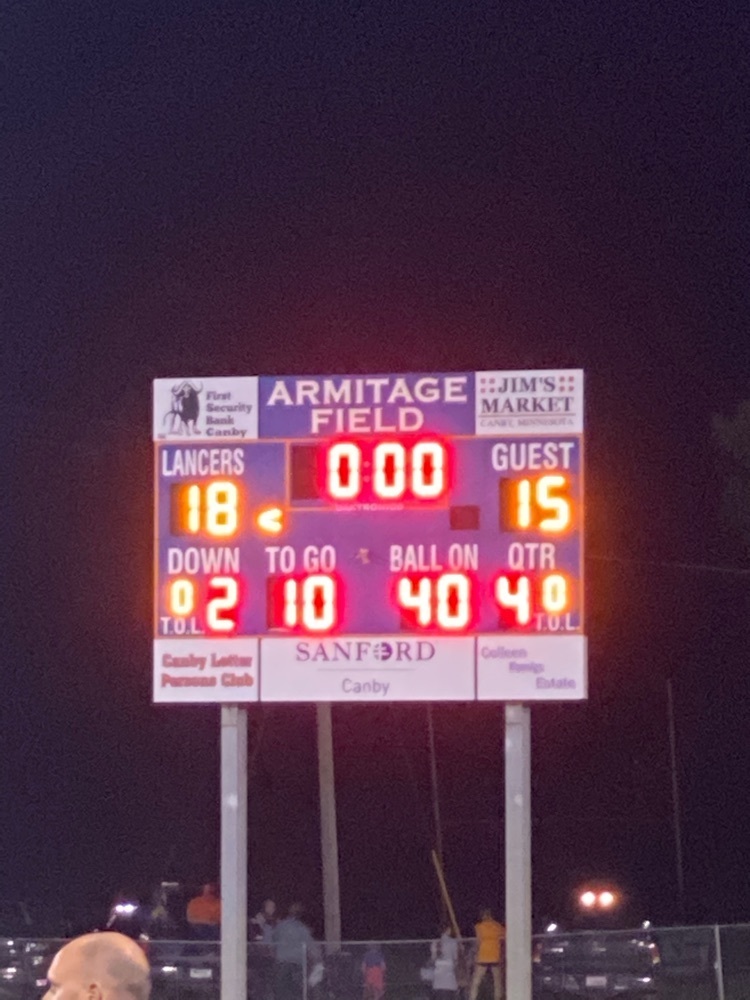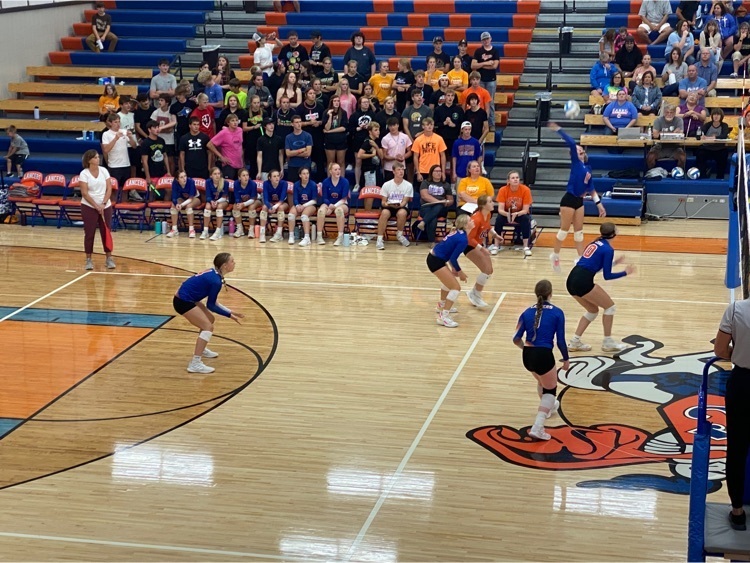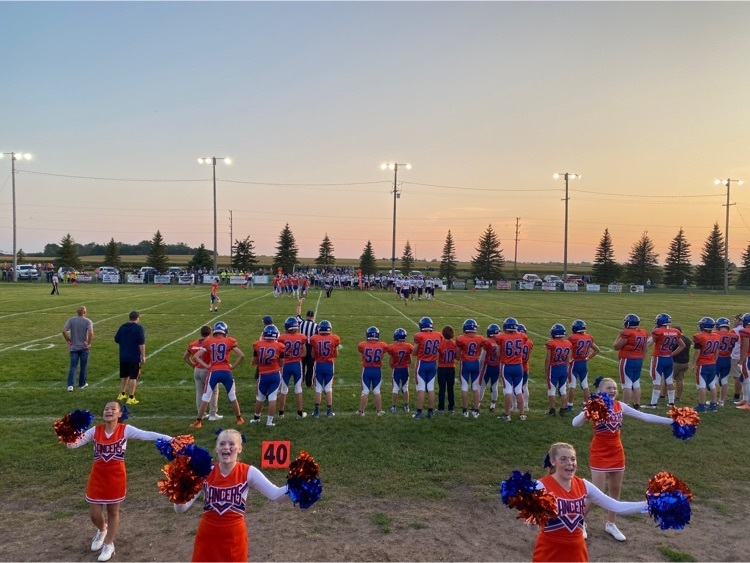 Today's cross country meet will be held at Marshall golf course.. Not Independence Park


Today's JHFB game start time in Minneota has been moved to 5:30

Tonight's Coronation will be broadcast on the Canby High School Facebook page.

Due to heat concerns, today's XC meet at Tracy and JHFB @ Canby have been postponed

Phone system update. It is down due to a cut fiber line, and it should be up and running by school time tomorrow.


Canby Public Schools is currently experience a long distance phone outage. We are working with our phone company to regain service.


Canby Elementary School would like to thank Canby 4 Kids, Officer Diekmann, Western Fraternal Life, Bethel Lutheran Church, Canby Inn & Suites, United Way, and various donations by individual families for their support in our school supply program. Your generous donations helped us provide 37 bookbags and supplies for students! We couldn't have done it without you!

Tonight's FB game vs Wabasso has been moved back to 7:30

Today's XC has been cancelled due to heat.

Home Cross Country Meet Thursday, September 1.

Reminder of the Open House and Burger Feed at the Elementary tonight starting at 5 p.m. Cost of the Burger Feed is $7 for the meal. Looking forward to seeing everyone here tonight. Remember to bring your school supplies and meet your teacher.

Greetings Parents/Guardians, The next virtual Parent meeting will be on Monday, August 29th at 7:30 p.m. We will be discussing upcoming events at the elementary. Parents will also have a chance to ask questions like last year. Please follow the following link: Meeting ID meet.google.com/ash-ngzo-etb Phone Numbers (‪US‬)‪+1 857-770-1210‬ PIN: ‪478 525 527#‬ Sincerely, Ryan Arndt Canby Elementary Principal

I want to welcome our new teachers to Canby Public Schools for the 2022-2023 school year. An amazing group of educators excited and energized to begin their new career here at CPS. They are busy this week meeting staff, learning procedures, and preparing their classrooms for the first day of school. Next week the entire staff will return as we get closer to our first day of school on Tuesday, September 6. Welcome to Canby Public Schools!